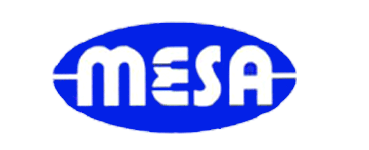 MESA SPECIALTY GAS REGULATORS
MESA Specialty Gases & Equipment is a renowned specialty gas supplier. Specialty gas regulators are used to reduce high-pressure specialty gas from a cylinder or process line to a lower pressure suitable for use. Specialty gas regulators are specially designed to provide diffusion resistance and easy cleanup. Special diaphragms and high-purity seats and seals minimize or eliminate out gassing and inboard diffusion.
​
Brass bodies are recommended for non-corrosive specialty gases. Chrome plated brass bodies are also recommended for non-corrosive specialty gases. The addition of chrome plating to the brass body helps to protect the outside body of the regulator from corrosive ambient conditions such as found in chemical plants and refineries. 316L Stainless Steel bodies are recommended for mildly corrosive calibration gases. Monel and Hastelloy bodies are available upon special request.
​
Specialty gas regulators can also be specially treated to handle various applications such as low level sulfur analysis or working with harsh gases and chemicals. Please contact us if you require us to review your specific application or to learn more about our other specialty gas equipment.