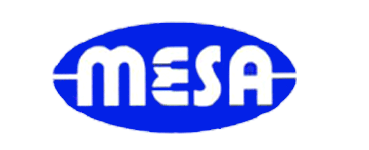 Careful analysis of the calibration gas standard inter-compared with multiple standards is a critical step in the specialty gas manufacturing process. Many companies may have few internal standards to inter-compare. Other companies may inter-compare with internal standards that fail to strictly optimize some of the critical phases mentioned above. The result can be an inaccurate standard confirmed by GC analysis. If both mixtures did not optimize the steps mentioned above, then the result is often a confirmed, but an inaccurate calibration gas standard is produced. At MESA, we use both internal standards and reputable 3rd party manufacturers to inter-compare our calibration gas mixtures. This is an additional quality control step to ensure a reliable calibration gas standard has been manufactured.
​
Cylinder preparation is another critical step often overlooked. Cylinder preparation should be based on the individual calibration gas mixture. Many manufacturers take a single approach to cylinder preparation, often resulting in less than optimal conditions for the calibration gas standard. Over the years, MESA has developed several proprietary techniques for cylinder preparation, making sure that each cylinder has been prepared to optimize the performance of your specialty gas mixture.
​
Filling techniques vary greatly. Commitment to quality is the engine that drives our filling techniques. MESA constantly evaluates new filling methods to determine which techniques produce the most accurate results. Our continuous evaluations of new techniques ensure that you will receive the most accurate calibration gas standards available in the market.
​
It is the business of MESA Specialty Gases & Equipment to market and provide quality specialty gases, equipment and chemicals delivered direct, and/or through our worldwide distribution partners. It is our guiding principle that only the highest quality products will be offered to our customers. We emphasize that only excellent customer service will allow our profitable growth in this highly competitive industry.