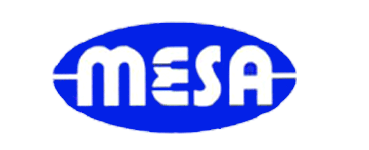 Petrochemical & Refinery Gas Standards
MESA Specialty Gases & Equipment offers a complete line of gas calibration standards from a single source allowing you to save time and money by consolidating vendors and centralizing responsibility.
​
Select the analytical tolerance you need to best suite your specialty gas requirements. MESA Specialty Gases offers two types of gas calibration standards- Certified and Primary. Click to see a detailed description of our blend tolerances and certification accuracy.
​
The following shows some of the common calibration gas standards available from MESA Specialty Gases & Equipment. Please inquire for product availability if your calibration gas or specialty gas requirements are not shown below.
NATURAL GAS STANDARDS
​
Pipeline Calibration Gas
Calorimetric Natural Gas Standards

GPA Natural Gas Standards

Natural Gas Standards for Daniel Instruments
Natural Gas Processing
Ethane Standards

Propane Standards

Butane Standards
​
​
​
BUTADIENE PLANTS
​
PPM & % Methane, Ethane, Ethylene, Propane, Propylene, 1,2-Butadiene, Ethyl Acetylene, Vinyl Acetylene, Cis-2 Butene, Trans-2-Butene, Isobutylene, 1-Butene & Vinyl Cyclohexene
​
​
​
MISCELLANEOUS CHEMICAL PLANT GAS MIXTURES
​
PPM & PPB Hydrogen Sulfide, Carbonyl Sulfide & Methyl Mercaptan

Ethylene Oxide standards

Halocarbon mixtures
​
POLYMER PLANTS
​
Propylene Calibration Gas Standards
PPM & % Hydrogen, Methane, Ethane, Ethylene, Propane, Butane, Isobutane, Propadiene, Methyl Acetylene & Cyclopropane

PPM & PPB Carbon Monoxide & Carbon Dioxide

PPM & PPB Hydrogen Sulfide, Carbonyl Sulfide & Methyl Mercaptan
​
Ethylene Calibration Gas Standards
GPA Natural Gas Standards

PPM & PPB Carbon Monoxide & Carbon Dioxide

PPM Methane, Ethane & Acetylene
​
​
​
​
SULPHUR CALIBRATION GAS STANDARDS
​
Fuel Gas Plants (Method 11 Hydrogen Sulfide mixtures)

Miscellaneous (PPB & PPM Hydrogen Sulfide, Carbonyl Sulfide, Sulfur Dioxide, Methyl Mercaptan, Ethyl Mercaptan, Thiophene, Carbon Disulfide & Dimethyl Disulfide)
LIQUID CALIBRATION GAS MIXTURES
​
Aromatics
Styrene (PPM non-aromatics, alpha-Methyl Styrene, Toluene, Ethylbenzene, Cumene, Xylenes)

Benzene (PPM non-aromatics, Toluene, Ethylbenzene, Xylene)

Paradiethyl Benzene

Ethylbenzene (PPM Toluene, Benzene)

Toluene (PPM Ethylbenzene, Xylene)

Xylene (PPM Benzene, Toluene, Propylbenzene)
​
​
​
Natural Gas Processors
Propane mixtures in piston cylinders

Propane mixtures in piston cylinders

Natural Gas Standards in piston cylinders